PRODUCE PROFESSIONAL DOCUMENTS
---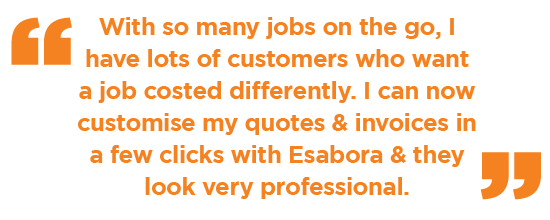 Create & email professional quotes, orders & invoices with your logo, contact details, payment terms, covering letter etc.
Choose to display individual prices on your quote/invoice, or simply show one combined price for the whole job.
Divide up the costs on your quote/invoice to match your customer's requirements – e.g. by room, by product type etc
Create your own standard templates, to meet the requirements of different commercial sectors or regular customers.