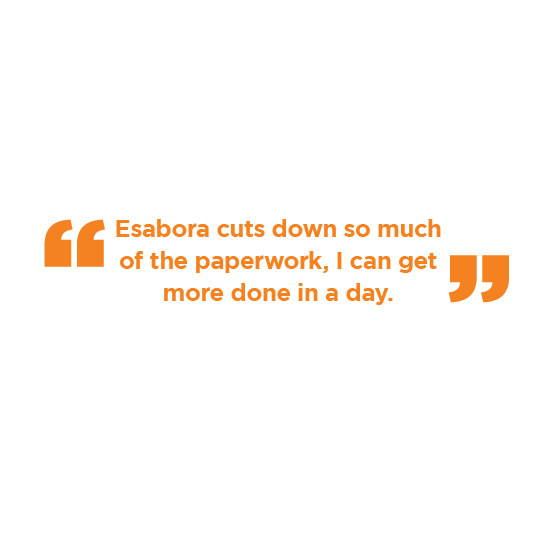 Esabora is a software package designed by Denmans for electricians, that saves you both time and money by reducing the amount of paperwork that comes with running your business.
Esabora speeds up the process of selecting products, quoting, ordering and invoicing, eliminating much of the manual administration you have to do for each job. It will even automate many tasks you don't always get time to do, which can save you money and reduce manual errors. Products from other suppliers can also all be included.
Plus, when you create or amend a quotation or invoice, Esabora will instantly update you on the profit you will make on the job.
Designed for electricians working in the residential sector, who may also undertake some smaller commercial and public sector works, Esabora also includes a range of tools which help you to provide a better service and get paid quicker.
Simple and quick to set up, you can be up and running in just a few minutes and begin to start saving time straight away.